Performance Improvement helps governments and businesses improve their processes and systems by utilizing our expertise and proven services (methodology) in analyzing both Business Process Management and Enterprise Content Management opportunities.
Business Process Management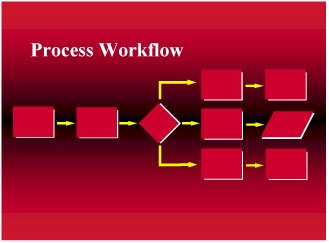 Process is defined as a specific ordering of work activities across time and place, with a beginning, an end, and clearly defined inputs and outputs that deliver value to customers. Quality processes imply that the correct steps are used in the right order, that the correct tools are used in the process, that the correct technique is applied, and that everything is performed at the right time.
Performance Improvement uses a proven BPM "process centric" methodology that analyzes the entire process for deficiencies. Once deficiencies or 'gap's are identified, we help improve and design a new "streamlined" process to optimize service and output goals. Our approach and methodology include an objective diagnostic review of processes for improvements (vis-a-vis process tasks, systems and people). By objectively and holistically assessing processes, Performance Improvement helps firms in recommending process changes, conceptual designs and technology solutions resulting in a seamless integration of people and systems. This results in optimizing the "end-to-end" delivery of the correct information to the correct personnel/system throughout the work process, particularly, enterprise mission-critical functions and processes.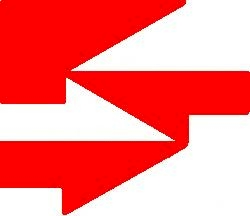 At its core, Performance Improvement's BPM services enables companies to transform business strategy into optimized business processes by fully integrating the work people do with existing corporate information systems more efficiently.
Performance Improvement provides a BPM/Document Assessment that analyzes the entire process with a Holistic view of how the information flows from task to task -people or system- and how the people and systems interact with the information in order to complete the process.
Enterprise Content Management
Enterprise Content Management is the integration of core component technologies into an ECM Suite that provides the ability to capture, manage, store, preserve and deliver the information contained in these documents. These components include Document Imaging, Workflow and Electronic Forms, Document Management, Computer Output to Laser Disk/ Electronic Reports Management, Forms Recognition, Email Management, and Records Management.
Implementation Services Oversight Control
Performance Improvement professionals can also assist in actual implementation of the system at both project manager (certified) and project staff levels. We provide chief oversight control where we have worked with client in procuring a technology and overseeing implementation. We assist clients with this primarily by ensuring requirements are developed meeting the conceptual design. Our selection and implementation experience includes a variety of medium to large-sized systems.
Performance Improvement's core services include:
Strategic / operations based consulting including executive management high-level assessments
Process improvement including business process management (BPM)
Content / document management – imaging and workflow systems
Quality management
High-performance workforce – leadership transformation